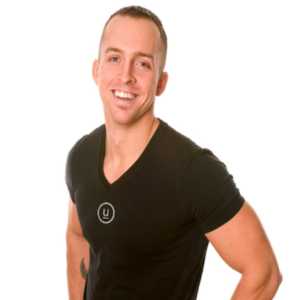 Eric's passion for fitness stretches all the way back to his upbringing in Philadelphia and New Jersey. Having come from an exceptionally athletic background, at Saint Joseph's University in Philadelphia, he played Division 1 soccer while studying business management. During his junior year, he realized his passion for sports and fitness was substantially more than just a hobby.
To pursue a career in fitness, he decided to transfer to the University of Louisville in Kentucky because it is one of the few schools in the country with a certified bachelor program in Sports and Fitness. While pursuing this degree, he coached several sports including soccer, tennis, and gymnastics. Eric also trained to be a silent Bikram instructor. He worked in numerous fitness facilities and learned to master the structure and operations of effectively working with clients and members.
After receiving his B.A. in sports and fitness, Eric worked with LA Fitness as an Assistant Manager in Operations, and the Body of Change training program.
Eric's training focus is to develop a lean body, with strong definition and powerful core strength. His training method incorporates high cardio intensity for short periods of time with strength training and flexibility. Eric enjoys using the gym facilities for fitness workouts but also integrates outdoor activities, such as running courses through parks, plyometrics, and athletic sports.
Eric complements his training method by creating balanced and effective nutritional plans based on an individual's goals, for example, increasing muscle mass, maximizing weight loss or maintaining weight. His most recent client used Eric's training and nutritional approach to reduce their weight from 192 lbs to 172 lbs in two months, gained muscle mass and definition, and now has maintained their weight through a customized training and nutritional maintenance plan. Eric works for Viva Fitness, owned by Stephen Paul Smith.
502.424.7747 – Pyne4@yahoo.com
---