Cardio and weight equipment with an award-winning reputation for superior service.
Experience our team of talented instructors providing high energy spin classes on a daily basis.
The most sought after personal trainers.
As a member you will be able to take advantage of our amenities.  They include towel service, coffee brewed all day, shampoo/body wash in the showers, and body lotion/mouthwash/q-tips in the bathroom.
News
As of March 1, 2019 Urban Body Fitness will absorb
Primed Performance Training's Small Group Training Program!!!
(Currently using the UBF Aerobics Room)
All 7-day trial pass will INCLUDE classes!!!
Please stop by AFTER March 1 and
check out our new offerings.
(or get a sneak peak of the schedule by clicking    HERE   )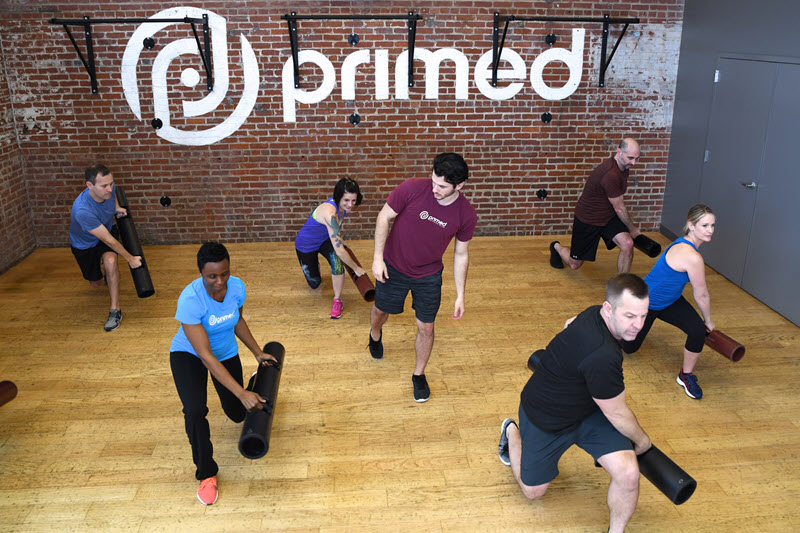 We love our members and appreciate the love they show in their great reviews.  

UBF is the best gym I have experienced. The staff is friendly and helpful. They are up beat like they enjoy being there. The gym is clean and the locker rooms are very nice…
I LOVE this gym! Very well equipped, I even don't remember where did I see so great machines before. Interesting and huge loft style space. Nice management, good service…
Best gym in the city!