FREQUENTLY ASKED QUESTIONS
Does Urban Body Fitness provide towel service?
Rick Howington
2017-04-26T07:15:27-04:00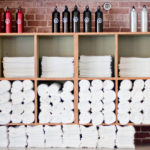 OH YES!
Your urban body membership affords you complimentary towel service.
So don't worry about wasting space in your gym bag with bulky towels.  We've got you covered.
Can I bring a guest to the gym?
Rick Howington
2017-03-13T22:22:41-04:00
We are happy to meet your guest at Urban Body Fitness.