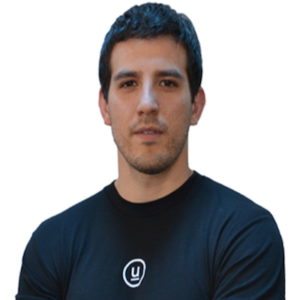 Christian's fitness experience dates back to playing high school football and wrestling where he found his passion for fitness. A competitive athlete by nature he participated in various sports and hand to hand combat. His biggest interest wasn't the game itself but the preparation for it. He has dedicated countless hours in the gym to different training methodologies and has found one that is fun but also gives results.
Before starting his career in fitness Christian competed in Crossfit competitions. Christian competed in the 2012 Reebok CrossFit games Latin American regional where he placed 7th. His athletic abilities gave him opportunities to work for Reebok training and managing gyms. He has also traveled Latin America continuing his education to become a well rounded knowledgeable trainer.
Training style
Christian's training focus is developing an athletic body, with explosive strength and a powerful core. His training method incorporates powerlifting, circuit training, plyometrics and calisthenics through a combination of high-intensity intervals. Christian uses different gym equipment in his workouts to challenge your muscles in a different way but also keep workouts fun and exciting. Christian's innovative training program will help clients of all backgrounds and ability levels wanting to develop an athletic physique that will not only let you look the part, but also play the part.
Christian believes nutrition plays a big role on your workouts and performance inside and outside of the gym. His goal is to work with you to build a sound nutrition plan that best fits in your daily life.
---