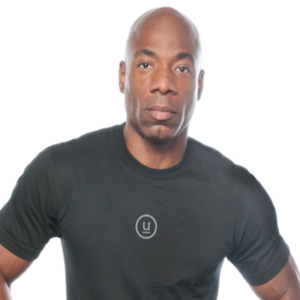 James has over 9 years of personal training and over 7 years of group fitness experience at Urban Body Fitness. Formally ISSA certified and now AAAI certified, with a substantial amount of group fitness and exercise training experience.
James has worked and spent most of his personal training as well as group instructing career at Urban Body Fitness. While at Urban Body Fitness he has taught/instructed various group exercise and fitness classes ranging from, BODY SCULPT & ABS, HIGH DEFINITION, CARDIO KICK SCULP & ABS, KICKIN' BUTT LEGS & ARMS, STEP BODY SCULPTING, AMAZING ABS, TOTAL BODY BEAT DOWN, OPERATION FIT FAST and is best known for his very own ADVANCED BOOTCAMP classes.
James is a firm believer in "practicing what you preach" when it comes life, but especially when it comes to working out. As a personal trainer and group class instructor, James insists on accountability and progress all while still bringing motivation, fun, and levity to the workout.
James a native New Yorker, an entrepreneur and former business owner, he knows all too well the importance of hard work, dedication, and commitment. Not only implementing those three key elements in his own life but has translated them over into his personal training career.
---